Sino Fame International Group
Acts as holding vehicle of the group in Hong Kong for all the subsidiaries and investment in education, professional organization, professional financial service provider as well as FinTech technology solutions.
Established since 2009, Sino Fame (SF) Education (formerly known as Bohua) is Hong Kong's educational provider of quality lifelong learning programs, educational or career consulting services. Our students are from all ages, from primiary learners to professionals seeking further educational advancement. Programmes include tertiary/higher education, professional education / licences and other consulting services.
SF is committed to enhance professional and strategic programmes . Our broad student base consists of wide spectrum of businesses including banking and finance, human resources, marketing, information technology, service industry as well as senior management in private and public corporations in the local market, overseas or mainland china.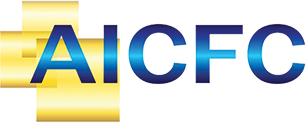 The Institute of Financial Consultants, USA (IFC) offers an educational program leading to the designation of Certified Financial Consultant ® (CFC) issued to qualified graduates. CFC mark is registered with US Government Patent & Trade Mark Office, USA, and with the National Certification Commission, USA. AICFC was appointed as an Approved Learning Centre of the IFC in Hong Kong since 2011, providing CFC financial qualifications. Starting from 2014, AICFC was also authorized as the sole IFC China Branch, by the US IFC.
The Association is multidisciplinary, including its members from the various fields of accountancy, insurance, banking, securities, wealth management and consulting services. The Association is forging a "new" profession that adopts the best features from these related professions and encourages the development of members' qualifications as financial consultants on the basis of their current professional qualifications and to upgrade the risk management analysis and ability.

Capital
SF Capital is one of the subsidiaries and investments of the SFIG and it provides a full spectrum of financial products and services to the clients in Hong Kong as well as the Global markets.
Service areas:
Accounting service
Corporate finance service
Corporate advisory service
Company secretarial service
Due diligent service
Interim CFO service
Listing compliance service
Risk management

FinTech
SF FinTech is one of the subsidiaries and investments of the SFIG and it provides full spectrum of FinTech solutions to the clients in Hong Kong and the global market.
Service areas:
FinTech application
FinTech incubator
FinTech development, promotion, study and support
Venture capital investment in FinTech

PR
SF Public Relations (SFPR) is one of the subsidiaries of the SFIG to provide public relations and A&P for the financial institutions in Hong Kong.
Service areas:
Event arrangement and organizing
Interview and video recording arrangement
Investors meeting arrangement and coordination
News and report drafting
Press and media coordination and dissemination
Shareholders meeting arrangement and coordination